TRANSLATION - FOR REFERENCE ONLY -
March, 16, 2023
KOKUSAI ELECTRIC CORPORATION
KOKUSAI ELECTRIC CORPORATION (President and CEO: Fumiyuki Kanai, Head Office: Chiyoda-ku, Tokyo, Japan) is pleased to announce the renewal of the official partner agreement with KATALLER TOYAMA K.K. (President: Shigeo Hidaritomo, Toyama City, Toyama Prefecture), which is the operator of KATALLER TOYAMA, a professional football club of the Japan Professional Football League (J-League). We will provide support for this club for the fifth consecutive year since the 2019 season.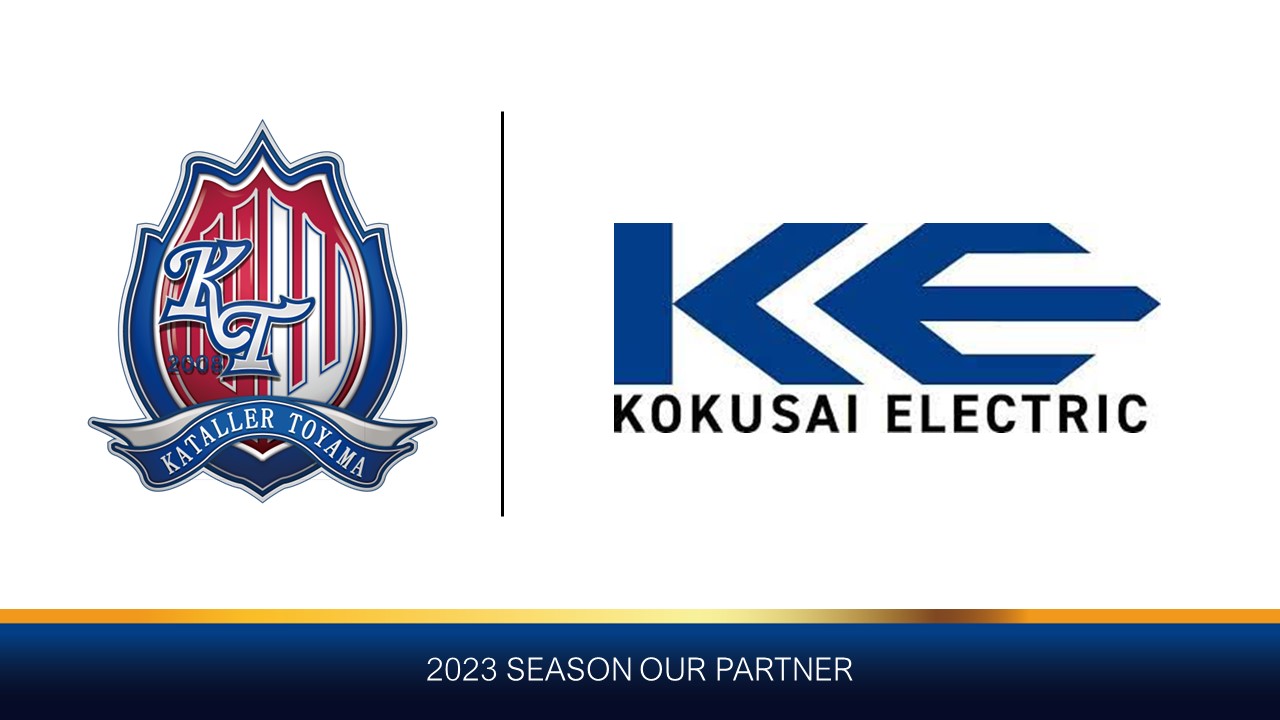 Background of the Official Partner Agreement
KOKUSAI ELECTRIC started operation of the TOYAMA TECHNOLOGY & MANUFACTURING CENTER in the Yao district, Toyama City, in 1989. Since then, we have produced high-quality, high-performance and high-productivity semiconductor production equipment for shipment to leading semiconductor device manufacturers around the world. As a company based in the same prefecture, we feel sympathy for KATALLER TOYAMA's management policy of "Making Toyama a thriving city." To contribute to sustainable development and local revitalization of Toyama Prefecture through sports, we have been supporting the football club as an official partner since the 2019 season. This season, we will see our company name placed on a pitch advertising board somewhere around one of the corner poles. We are also a co-sponsor of the ONE TOYAMA project, which KATALLER TOYAMA started last year.
Under the corporate slogan: "Technology & Tai-wa for Tomorrow," the KOKUSAI ELECTRIC Group will continue to fulfill its corporate social responsibilities through active engagement in activities for local communities, and will strive to realize a safe, comfortable, vibrant and sustainable society as well as our group's sustainable development from both business and sustainability aspects.