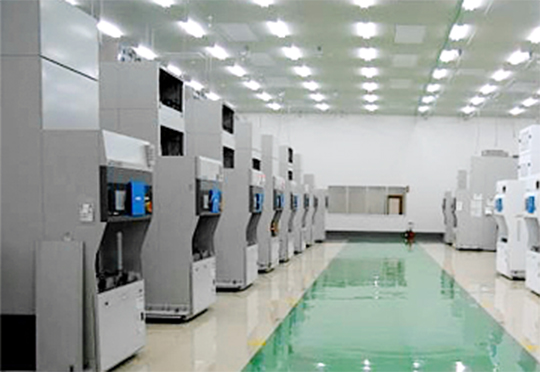 KOKUSAI ELECTRIC proactively offers proposals on tool audit to assess the health of the tools and repair and/or refurbishment of parts at low cost so that customers can minimize their cost of fab operation.
Furthermore, in order for customers to use our tools for a long period of time, we provide altnernative parts to replace discontinued parts and offer renovation items that contribute to improvement of tool function and productivity. We value "Voice Of Customer" (VOC) and offer various proposals to upgrade other functions as well.
Please feel free to contact us.
Introduction of Our Service
Tool maintenance & parts repair/refurbishment
Transfer unit function diagnosis.

Parts lifetime monitoring.

Heater cable and thermocouple cable replacement.

Service launch of the tools purchased by the customers.
(2) Parts repair/refurbishment
Repair provided by experienced staffs of repair dedicated lines.

Pre-shipment inspection provided equivelent to the one for new parts.

Function upgrade at time of repair.

Cost reduction by parts refurbishment.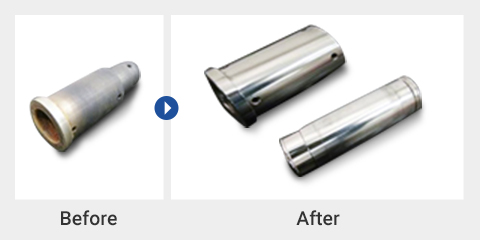 Solutions for tools in use for a long periof of time
KOKUSAI ELECTRIC provides added value through tool renovation, development of alternative parts and tool audit to meet customer needs that is to use semiconductor manufacturing equipment for a long period of time.
We investigate potential failures of tools in use for a long period of time and propose preventative maintenance.
Reveal tool conditions by tool condition monitoring systems.
Failure detection by thermal camera (Loose heater terminal tightening detection)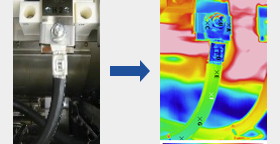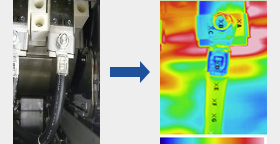 Development and sales of alternative parts.

Sales of used parts after thorough performance check.
(3) Renovation of tools in use for a long period of time by the latest technology for example;
Replacement of controllers to its latest series.

Conversion from large-batch tools to mini-batch tools suitable for production of wide variety of product in small quantity.

Production upgrade by increasing number of wafers to be processsed.

Upgrade to high-speed transfer units.
KOKUSAI ELECTRIC provides used tools according to the needs of customers for example;
1.

We offer optimum used tools in a short delivery time in collaboration with the business partners.
2.

Relief, safety and stability are ensured thanks to a guarantee by a tool maker.
3.

Refurbish is done in accordance with the specifications of tools that are already installed in customer's fab.
4.

We offer optimum specifications at a reasonable price when needed.
5.

We propose turn-key solutions in cooperation with the business partners.

■≦200mm:VERTRON® series, Horizontal, Epi, etc.
■300mm:QUIXACE series, ZESTONE series
*VERTRON and QUIXACE are a registered trademark of KOKUSAI ELECTRIC CORPORATION.
Introduction of curricular
Regular full-time trainers prepare training schedules according to trainees' purposes and targeted skills. Curricular are made based on customers' circumstances, requested schedules or other requirements and the training is provided under the best environment.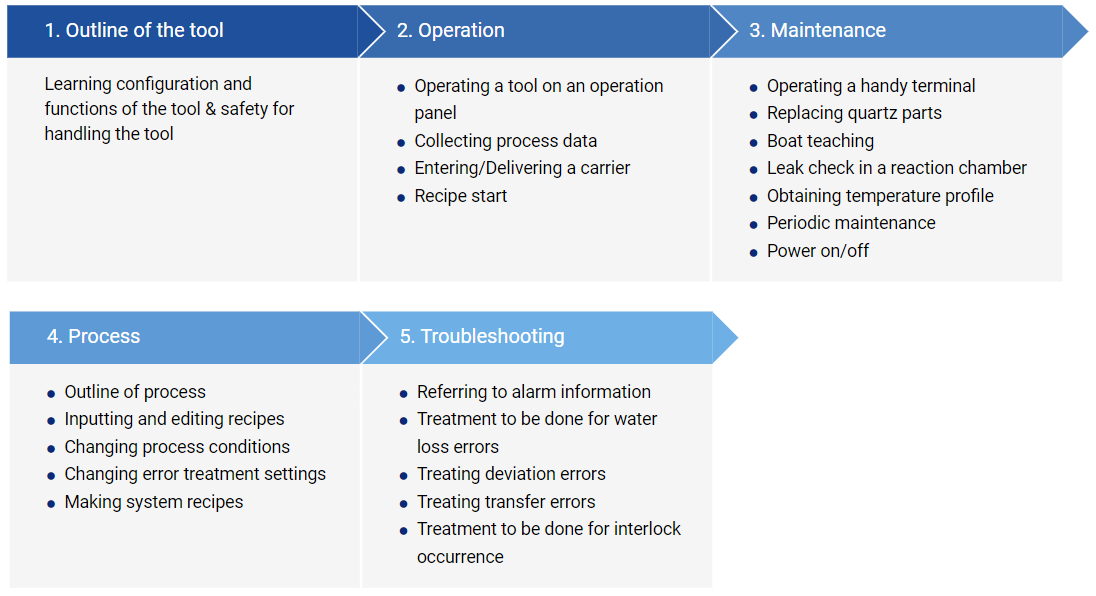 Provide compound type training so that the skills can be certainly obtained. Individualized learning is possible according to each person's level and training time.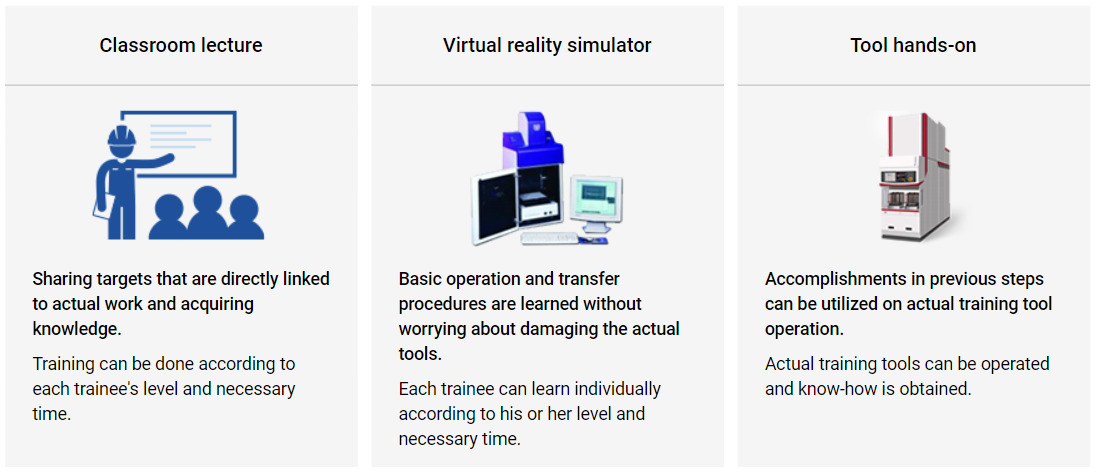 Japan
KOKUSAI ELECTRIC CORPORATION
Training Center
2-1, Yasuuchi, Yatsuo-Machi, Toyama-Shi,
Toyama 939-2393, JAPAN
U.S.A.
Kokusai Semiconductor Equipment Corporation
Training Center
1211 SE Cardinal Court, #130, Vancouver, WA988683 U.S.A.
Taiwan
Kokusai Electric Asia Pacific Co., Ltd.
Training Center in Hsinchu
1F., No.1-2, Taiyuan 1st St., Zhubei City,
Hsinchu County 30265, Taiwan (R.O.C.)
Training Center in Tainan Region
1F., No.11, Nanke 2nd Rd., Xinshi Dist.,
Tainan City 74147, Taiwan (R.O.C.)
China
KE Semiconductor Equipment (Shanghai) Co., Ltd.
Training Center in Wuxi
11 Xin Xi Lu, Xinwu Qu, Wuxi Shi, Jiangsu Sheng, China
Training Center in Xi'an
Information Industry Park, No. 526,
Xitai Road, high tech Zone, Xi'an,Shaanxi Sheng, China
Korea
Kook Je Electric Korea Co., Ltd. (Kokusai Electric Korea Co., Ltd.)
Training Center
64, Jinwisandan-ro, Jinwi-myeon, Pyeongtaek-si,
Gyeonggi-do, 17709, Republic of Korea